How to play Pick 3?
1. Go to the Lotteries page and click the "Play Pick 3" or click on "Play Pick 3" at the bottom of this page.
2. There are multiple ways to win with Pick 3. Choose 3 numbers between 0 and 9 and if you don't want to choose the numbers yourself, click the "Quick-pick" button and the numbers will be picked randomly.
3. Then select one of the game types and choose a multiplier. A higher multiplier means that the ticket will cost more, but the potential winnings will be higher. The draws take place every hour. Try the Pick 3 experience and win up to 300,000 MWK with a minimum stake of 400 MWK.
4. Choose the number of draws. A single ticket will participate only in one draw, but you can choose any number of draws to participate in from the dropbox. See the winnings table below: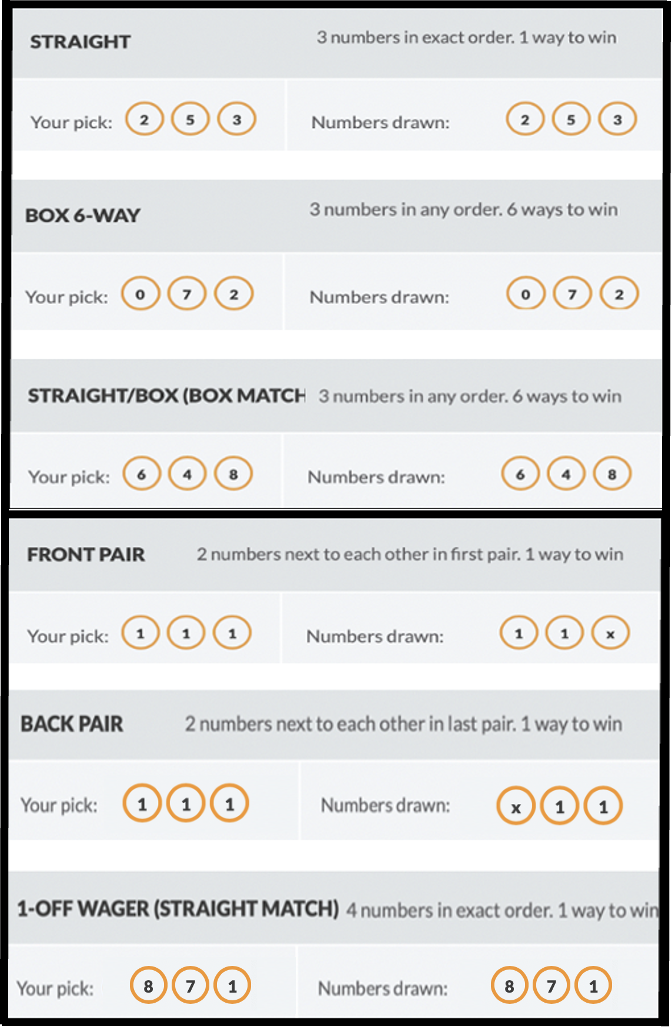 5. Click the "Buy ticket" button. Good luck!
You can check your ticket details by navigating to "My account" and next to "My tickets".